Boutique-hotel
where tailor-made is not a luxury
The Meninx archaeological site is a Tunisian archaeological site located on the south-eastern coast of the island of Djerba, near the current city of Henchir El Kantara. It stretches two kilometers long and eight hundred meters wide, a part which was probably submerged by the sea.
Meninx archaeological site photos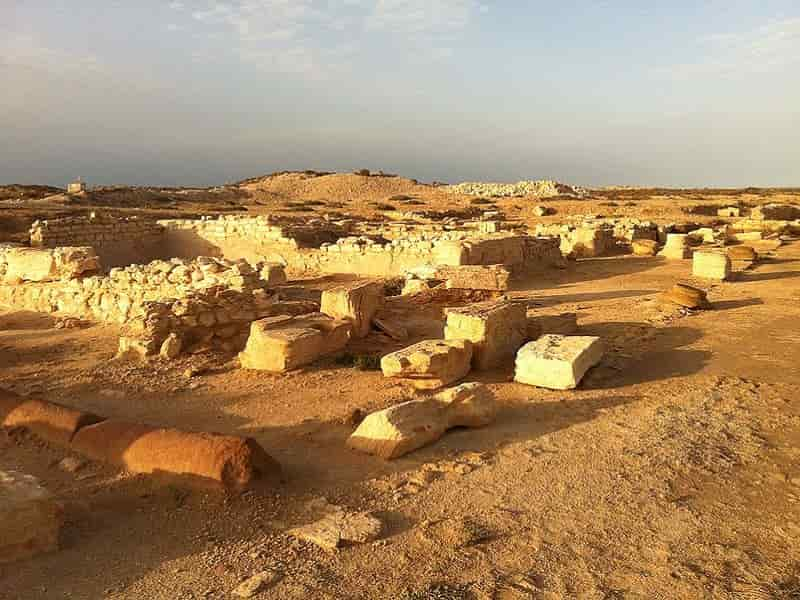 A first prospecting of the site highlights thermal baths, an amphitheater, a theater, a basilica, probably a forum as well as warehouses. In addition, the ground is strewn with vestiges, such as bases of columns in white marble, granite columns, capitals as well as many statues.
In 1942, excavations are undertaken by Paul-Marie Duval. Between 1996 and 2001, a Tunisian-American team carried out prospecting of the island and a few surveys, notably at Meninx : the occupation and the economic activity of the city, based on agriculture and the production of purple, are specified for the ancient period. Since 2015, a Tunisian-German team has carried out geophysical prospecting and archaeological excavations on the site ; a development operation and an archaeological park project were also launched in 2018 following a partnership between the Louis and Maximilian University of Munich and the National Heritage Institute.
Content subject to license CC-BY-SA
. Source : Article
Meninx
de
Wikipédia
(
authors
)
To see also on our website
Do not hesitate to join us